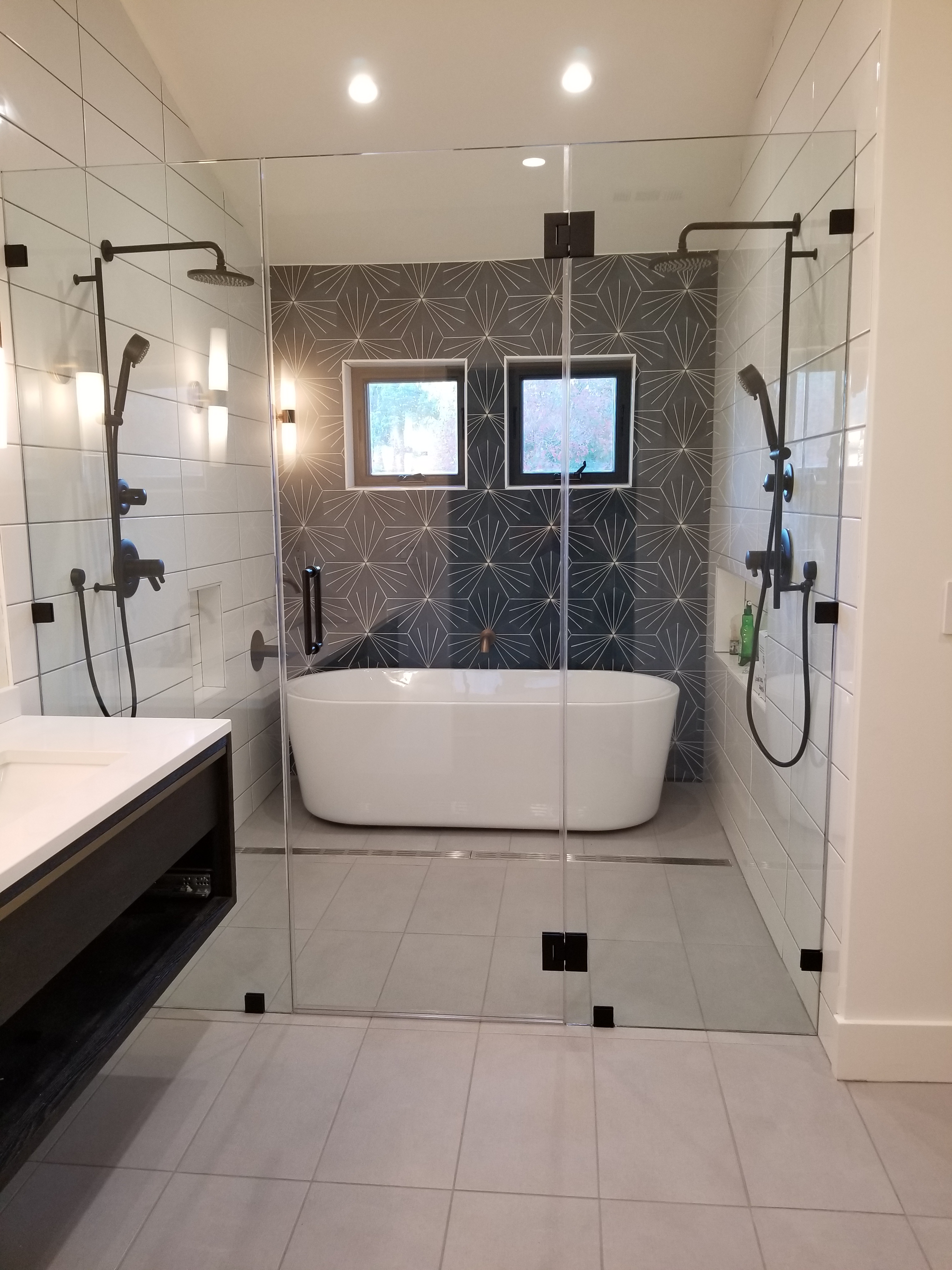 SERVICE OVERVIEW
Isn't it about time to get the inspired and innovative bathroom that you have always wanted?  You don't need to look any further; the contemporary and sophisticated choice of a frameless glass shower enclosure is yours at Danville Glass Co.
At Danville Glass Company. we are ready to assist you in designing the frame-less glass shower of your dreams.  Our knowledgeable staff will walk you through the process of choosing from in-line showers, to neo-angles showers, to 90-degree showers and create the custom look and feel that you desire.  Virtually invisible, and yet sturdy and durable, your new frame-less glass shower enclosure will look and feel sleek and stunning in your home.
At Danville Glass Company. we pride ourselves on our reputation as the premier frame-less glass shower enclosure designers in Danville and surrounding areas.  We offer your choice of beautiful finishes from sleek and modern to classic and understated, colors in every hue, and glass patterns and textures to suit your style and create your custom designed frame-less glass shower enclosure.  We give complete attention to all the little details, promising you the highest in quality tempered glass, with your complete satisfaction guaranteed.
You will be pleased from your first contact with our friendly staff to the final details of design and installation of your frame-less glass shower enclosure . For over 34 years, we have used our experience and know-how to become one of the top providers of frame-less glass shower enclosures in the area.  We stake our reputation on our quality craftsmanship, your customer satisfaction, and providing the best possible pricing for you.
Call, email or visit today and let's start designing your stunning frame-less glass shower enclosure from Danville Glass Shower and Windows Company.